BO-STONE NATURAL OR WET LOOK
Water based coating prevents stains on mineral surfaces
BO-STONE is a solvent-free, water-based, natural luster or wet look coating barrier. Designed in a polymer acrylic polyurethane composition for massive strong durability, repellence, and absorption prevention to eliminate heavy stains. This unique and innovative technology facilitates chemical adhesion and penetrates deep into the structure in order to build a stable and massive molecular connection which prevents the penetration of materials such as oil, wine, water, fat, or chewing gum, and rendering the product "easy-to-clean",facilitating easy cleaning and requiring almost no cleaning detergents to keep the coated surface clean and aesthetic for many years.
BO -STONE coating was designed in accordance with the stringent requirements of the American ASTM-C936 Standard. The product is non-toxic, low VOC- possesses excellent mechanical physical strength that facilitates use in areas with heavy pedestrian and vehicular traffic up to 25 ton/m2 load.  
​
All types of concrete, pavers, limestone, parking lots, sidewalks, concourses and entrances, pathways, parks, all types of mineral stones, concrete furniture, architectural concrete blocks, drinking fountains, walls of buildings and homes, and more. 
Massive, excellent, unique durability to stains including black and burnt engine oil. 

The chemical connection composition and robust UV durability extends and preserves the lifespan of the surface like new and for an extended period of time. 

Exclusive! Does not allow chewing gum to adhere deeply and facilitates its easy removal. (It is recommended to remove chewing gum as soon as possible after it falls). 

Does not harm floors/surfaces and does not cause lightening. It is possible to receive the BO Natural Luster Coating with An additive to increase friction.                      

Unique and special – application in only one day! 

Facilitates return to us of pedestrians already after 7-12  hours at an environmental temperature of 24—25 degrees Celsius.

Safe for the user and the environment, non-toxic and odorless. 

Does not harm plants, facilitates worry-free application in areas with plants, integrated stones/concrete such as gardens, parks, entranceways, halls and so on. 

Reduces to a minimum the development of mildew and fungus. 

Significantly retards the growth of weeds and anthills. 

Penetrates and seals also in the spaces between stones and cracks. 

The surface is available for pedestrians already after 7-12 hours and vehicles within 48 hours, in normal weather conditions.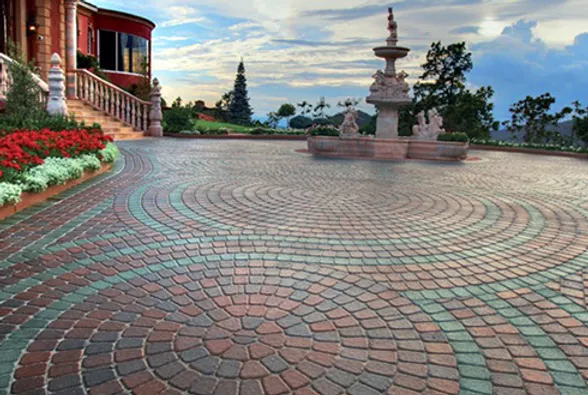 BO-STONE coating is unique in his kind that it allow application in only one day!
3.8 liter (gallon) can; 25-30 square meters.
19 liters: 80-100 square meters.
• Depending on the texture, absorbency, age, and width of the spaces and cracks between the surfaces.
Remarks and Recommendations:
In order to reduce as much as possible various types of tire tracks, it is recommended not to perform sudden stops or sharp turns.

In order to maintain the cleanliness of the surface, it should be periodically washed at least once a month using normal water pressure with delicate cleaning products (simple liquid soap).

Do not use acids.

Petroleum, oils and so on should be wiped up as soon as possible after the spillage.
Transportation and Storage:
In an original sealed container, shelf life is one and a half years in a closed shaded place.

Material diluted with water should be used but not returned to the container or stored.

Material that freezes is no longer useable.

The water-based material is non-flammable and non-toxic.