HWC-200 - Dry FIELD SHOWER
Biodegradable cloth, dry field shower MANAGED RELEASE™ TECHNOLOGY
FIELD SHOWER is a "field-shower" in your pocket – an advanced nanotechnology fiber & soap composite which thoroughly cleans an adult body, head to toe, with no rinsing or drying required!
Fast, full-body deep-clean in any field environment

No need for running water

No rinsing, no drying, no odor or sticky feeling

Reduces irritated skin, fungi, eczema, etc.

Small, dry, and easy to pack (size & weight of a napkin)

100% biodegradable and field-disposable

Hypoallergenic tested, alcohol & latex-free

Can even be used for cleaning weapons and equipment

ISO 13485 (Medical Device) approved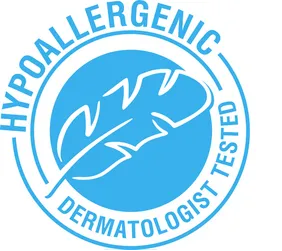 MILITARY

OUTDOOR RECREATION

MARINE

EMERGENCY MANAGEMENT
FIELD SHOWER provides the equivalent of a complete
shower in a single wettable fully biodegradable wiper
FIELD SHOWER's patent-pending, triple-action smart-cloth:
Removes sweat & grime with soap that is nanotechnology-engineered to bind with the fabric and stay off the skin

Removes any remaining residue with its unique micro-rinsing action, and

Applies a chamomile moisturizer to the now cleansed and rinsed skin
FIELD SHOWER is a dry sheet about the size and weight of a paper napkin. Just wet it with 20 mil (4 teaspoons) of water and it is ready to clean an adult body, head to toe
No rinsing, no drying
FIELD SHOWER is ISO 13485 (Medical
Device) certified
Add 20 ml of clean water to the cloth (add more as required).

Massage thoroughly with the cloth and wash the body.

Wait for 1-2 minutes for perfect evaporation.
D.I.Y : 8 pcs
CARTON BOX :  1200 pcs – Folded
ROLL :  125 pcs.   8 rolls in carton box