HWC-100 - EASY BATH Instant bed-bath
The first true in-bed substitute for a full shower No rinsing, no wiping, no harsh chemicals MANAGED RELEASE™ TECHNOLOGY
Why the EASY BATH no-rinse bed-bath?
EASY BATH enables a complete and thorough body wash in the comfort and safety of a patient or loved-one's bed.
It provides all the skin-health and psychological well-being of a daily bath, without the risks of falls or the discomfort and embarrassment of being lifted and moved by caregivers.
EASY BATH is completely no-rinse and no-dry, and contains no alcohol or other harsh chemicals.
Its patent pending nanotechnology formulation washes, rinses, and applies a soft chamomile moisturiser … all in a single wipe!
One EASY BATH towelette equals one shower, with only 20ml of water.
Just add 3 spoons of water!
● A true bath substitute
● No rinsing or drying
● 10 year shelf life
● Leaves skin smooth and silky soft
● 100% organic & biodegradable
● Alcohol-free, hypoallergenic
● Bed remains completely dry
● FDA approved & ISO 13485 (medical device) certified
Add 20 ml of clean water to the cloth (add more as required).

Massage thoroughly with the cloth and wash the body.

Wait for 1-2 minutes for perfect evaporation.
D.I.Y : 8 pcs

CARTON BOX :  1200 pcs – Folded
ROLL :  125 pcs.   8 rolls in carton box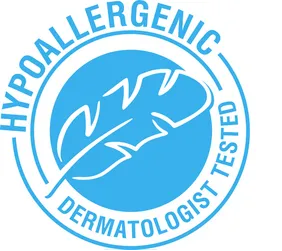 A breakthrough in personal hygiene technology
The EASY BATH patent-pending triple-action formulation: 
Washes the skin with soap that has been nanotechnology-engineered to bind with the cloth and stay off the body

Removes any remaining residue with a unique micro-rinsing action, and

Applies a soft moisturizer to the now cleansed and rinsed skin All in a single pass of the soft, moistened, pampering smart-cloth.
The benefits of bathing, without the difficulties
Enhanced patient comfort and well being
Reduces skin irritation, fungi, eczema, etc.
Reduces number of orderlies, nursing aides, and overall hygiene-related costs
Enables faster and more frequent washings
Used in hospitals and senior-living facilities worldwide
Uniquely easy, safe, and effective

  ISO 13485 (medical device) certified

Hypoallergenic tested

Alcohol & latex free

Self-drying (within 2 minutes of washing)

100% organic and fully biodegradable

Compact and easy to pack